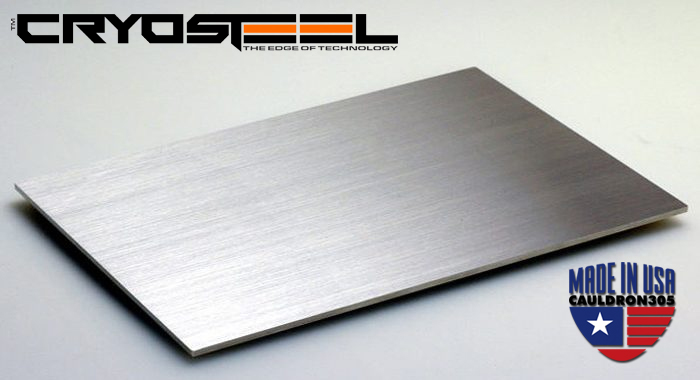 Our proprietary steel takes advantage of spray form processes which produce a uniform steel molecule size and uniform carbide distribution. In turn, the result is a steel that displays extraordinary toughness, wear resistance, and far better hot-hardness than 440C or any other stainless steel blades available in the market today.
The fine structures that result from rapid solidification of our formula offers special characteristics to the final product. Here are some of the proven features of cauldron305:
GREATER CONSISTENCY
IMPROVED GRINDABILITY
PROVEN INCREASED PERFORMANCE
UNIFORM DISTRIBUTION OF CARBIDES
BETTER TOUGHNESS AND WEAR RESISTANCE
GREATER ACCEPTANCE OF SPECIAL HEAT TREATMENT PROCEDURES
Cauldron305 is a very homogenous, high quality steel, characterized by superior molecular stability compared to any other steel produced by conventional processes, being used for hockey blades today.